The sixth rotation of the

Reflex Arena Monthly Cups
has been
announced
. This time, Reflex Monthly Cups NA#6 will be the only and the final planned event. The organization will indeed pause the tournaments cycle until an indeterminate date.
Reflex Monthly Cups is taking a break until player counts increase or development for Reflex resumes. RMC has given Reflex its first sustainable framework for competitive and dependable tournaments. Unfortunately, it is clear that interest in Reflex or competitive Reflex is at an all time low, so Reflex Monthly Cups is being put on hold until conditions improve. We hope that Reflex can flourish again so that we are able to continue creating entertaining, high-level tournaments for you to enjoy watching and playing in.
Find all RMC tournaments content on this
page
(brackets, matches, stats, VODs, ...).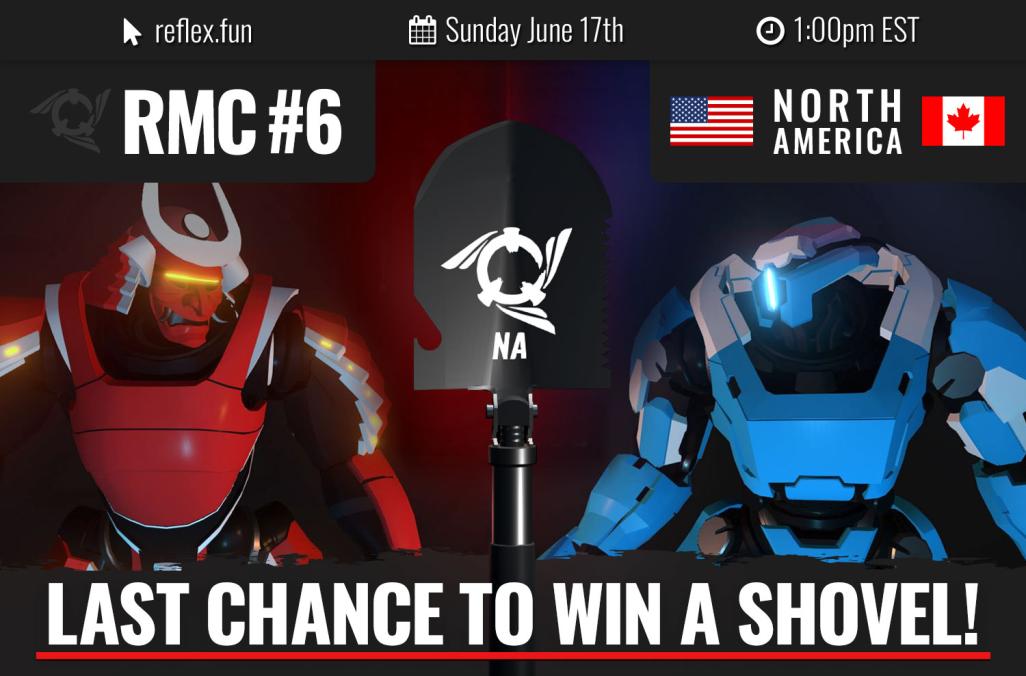 Reflex Monthly Cup NA#6
:
Starting time
: Sunday, June 17th, 2018 at 01:00 PM EST (UTC-5)
Stream
:

def
Bracket
:

RMC NA#6 Brackets
Sign-up
:

RMC NA#6 sign-up
Communication
:

RMC Discord
Current prizepool
:
matcherino RMC NA#6
For complete information about the tournaments, please visit the
official forum
.
You can contribute to the prizepool of next events by donating on Matcherino:
matcherino RMC NA#6