Warsow
2.0
has been released after a year-and-a-half of continuous development, and is
now available for download
. Listing individual changes and improvements of over 150 featured in the release would take too much space and time, and some the most prominent ones are listed below.
Tutorial level was added to introduce new players to the basics of Warsow gameplay, movement and combat.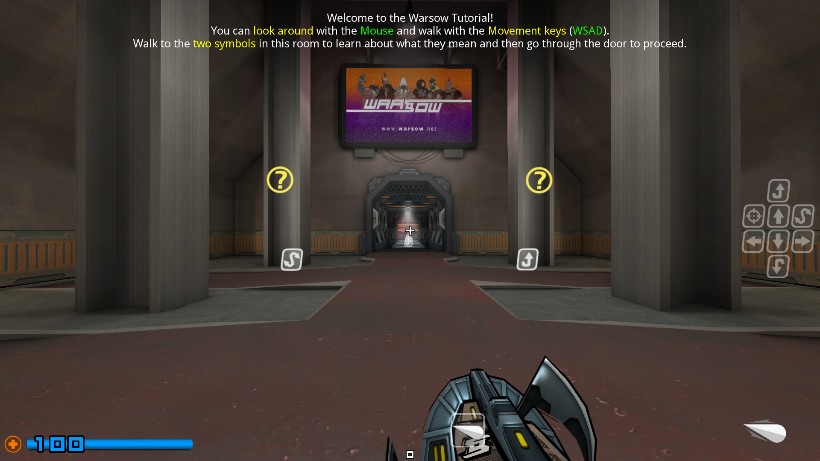 Majority of Warsow assets are now under Creative Commons Attribution-ShareAlike 4.0 license. Setting the assets free ensures Warsow doesn't get stuck in proprietary limbo and will remain an important piece of indie gaming in the future too. Players and developers alike are encouraged to innovate with free assets, and contribute more media back to the game! Or just simply use them in their own games if they comfort the license.
Many graphical effects such as gibs, hit and stun indicators, Lasergun and Electrobolt beams, were revamped. In addition, the renderer has received numerous optimizations, resulting in 30 to 50% performance improvements depending on the hardware and settings.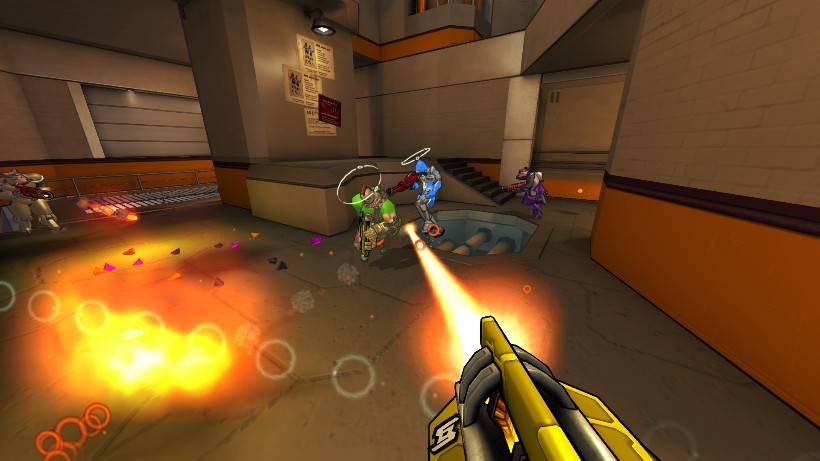 The spawn algorithm was revamped to favor more distant points in Duel mode. The further from the fragger is the spawn point, the more likely it gets to be picked for the fragged player is to respawn.
Weapon parameters were tweaked to improve game balance and hopefully make it more fun to play.
The flipped mode was introduced for those who might want to challenge themselves by tricking their brains on otherwise familiar maps!
Game maps can now have a color grading profile set to create better mood or improve the aesthetics. The setting can be controlled by map author and can be turned off in the options menu. Here is how the effect is used in one of our maps, which also received an uplifted 3D sky in this version!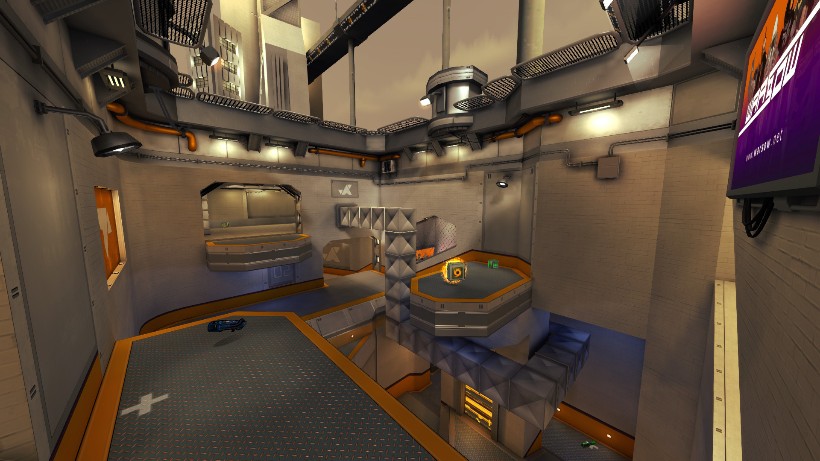 Two new HUDs by Adem for playing and spectating. The weapon and item icons were redrawn in a modern flat design to provide better visibility for the simple items setting.
Pressing and holding Left Shift in Team Deathmatch, Bomb & Defuse, Capture the Flag and CTF: Tactics game modes now brings up contextual voice-comm menu to aid in cooperative gameplay.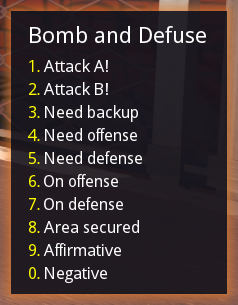 Links
:
Warsow Official Website
,
Full Changelog