In the second volume of our Pre QuakeCon interview series we decided to ask Russian quake veteran Pavel '
pavel
' Fomkin of team
ROCCAT.102
a few questions.
Firstly, tell us a bit about your current self (name, age, location, hobbies, interests, etc...):
Hey everyone! My name is Pavel, I'm 27 years old, currently working for PepsiCo. My hobbies include: Quake Live (obviously), weightlifting and football.
If I'm not mistaken this is your first visit to the United State, how do you feel with two weeks remaining until QuakeCon? What are your thoughts on the event, and the event format?
Yes, for me and Mikhail (421) it's our first visit to America, so we all were worried if we're going to receive our visas in time. For Anton (Cooller), and Alexander (Latrommi) there were no issues, as they have already been to the United States before. But as from yesterday (July 8, 2015), we became quite happy as we all received our visas. So fighting spirit: ON.

As for the format – it's unusual, but in a bad way for me, since I wouldn't mind playing duels myself.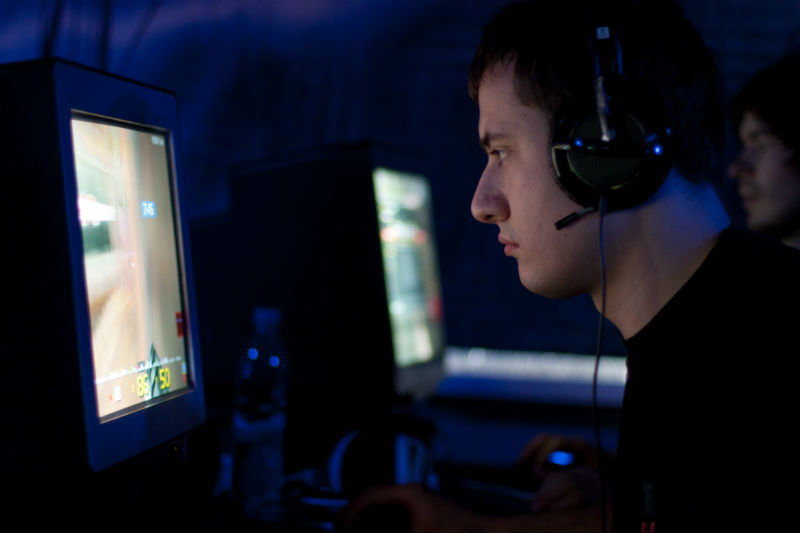 How are your's, and your team's preparation going so far? How would you rate your chances to win the event? Have you watched any of the practice games streamed by other teams?
We are going to QuakeCon for the first place trophy. Even though we are 90% ready, we still have two more weeks to prepare, and we are going to fully utilize them.

If anyone was following our games, then you might have seen that in CTF we were struggling the most (but don't let it to fool you, as we were practicing on fake accounts).

Regarding TDM – it's our headliner.

Duels? Cooller – Enough said.

So considering the Tri-Master Tournament system, we have the potential to do well enough to win the event.

As for other team's preparation – I've been following it daily, since they are all our future opponents. AVG and MD were playing with each other every day for some time, and all I can say is to wish the guys good luck, but as for duel part goes – I still have some doubts about their readiness.

Talking about annual Road2QuakeCon tournaments by FACEIT – they are amazing for creating this interesting show with such a prize pool. I've been invited to participate in the duel tournament, schedule for Saturday July 11, 2015, but unfortunately I had to decline, as it's my birthday. As for next day, the Sunday when the team-mode tournaments are scheduled for – do expect to see a blood bath made by us in both TDM, and CTF matches.
Do you play anything besides Quake Live? Have you had a chance to look at, or play, any of the new upcoming arena-fps games (UT4, Overwatch, Dirty Bomb, Doom, Reflex, Diabotical, etc...) and if so, what are your thoughts on them? Do you plan to switch to any of them once they are released?
Besides Quake Live I'm playing in Dota 2 and CS:GO, but quite rarely. Regarding these upcoming games: I can't wait for Overwatch's release. I've heard that this game is going to be fast, popular, and well supported, with rumors that it may even be hosted as a part of the upcoming DreamHack tournaments with a significant prize pool. After QuakeCon, I'll most definitely look forward to trying it out.
Favourite Quake 3/Quake Live frag movie?
Deliberate Murder 2012.
Any last statements, or shoutouts?
Thanks to ROCCAT and 102! And thanks to everyone who is cheering for me, and our team, especially to my wife. Follow us in remaining two weeks on Cooller's stream and, of course, cheer for us on QuakeCon 2015!
Thank you for the interview, pavel! Best of luck in your trip to QuakeCon 2015 :) hfhf