Translation of goodgame.ru's
interview
with Nikolay "
agent
" Mayorov, conducted on the eve of
DreamHack Winter 2017
.
---
On the eve of DreamHack 2017, goodgame.ru has contacted one of the duel invitees Nikolay "agent" Mayorov. He told us about yet another visa adventure, communication with orgs and shared his expectation about the upcoming championship.

How long did it take you to get Schengen visa? Did you file the documents by yourself or went through an agency?
agent
: I have filed the documents by myself. It went quick, only took them 4 days.
How long is your visa valid for?
agent
: My visa is valid for 20 days.
Before DreamHack you will attend Deathmatch TV Quake LAN #2 in St. Petersburg. In theory, it is better to dedicate all of your time to prepare for DreamHack, but on the other hand, practicing on LAN with good rivals is a good deal. Do you agree or you have other reasons?
agent
: I have decided in advance that I am going to Saint Petersburg. But now I already regret attending this tournament. I'd rather spend these two days at home, practicing with baSe.
By the way, about practicing. Do you mostly practice online with baSe?
agent
: Yes, mostly with baSe. But right now I'm trying to play with all strong players: Spart1e, Toxjq and also GaRpY, who won
ESWC 2017
.
Who are you flying to Sweden with?
agent
: I am flying on the same plane with baSe, Polosatiy and Cooller. Me and baSe will be sharing the hotel room.
Have any orgs tried to contact you once it became clear that you are certainly going to Jonkoping? To sign up the player who is attending a big tourney, so to say?
agent
: They tried
(laughs)
, but the conditions... they didn't really offer me anything. Offered to perform just like that, for brand only. This is such nonsense, I just don't understand these people.
In one of the previous interviews you mentioned that a certain org offered you 300 USD per month.
agent
: Yeah, yeah. It's just like 10 years ago when I was playing for Empire and had 300 USD per month. 10 years later, they still offer me the same 300 USD... Nonsense.
What do you expect from your travel? Do you plan on winning right away or just obtain a valuable experience?
agent
: It is unclear for now, the most important task is to advance from the group. Once I see my group, I'll give it my best shot. Once I advance from the group, I will know my strengths and capabilities. It's important that they give me half an hour or an hour to warm up.
Moscow MediaMarkt LAN tournament comes to mind...
agent
: Oh yeah...
(laughs)
, I hope that this tournament will have 144Hz monitors, not 60Hz ones like that legendary MediaMarkt had..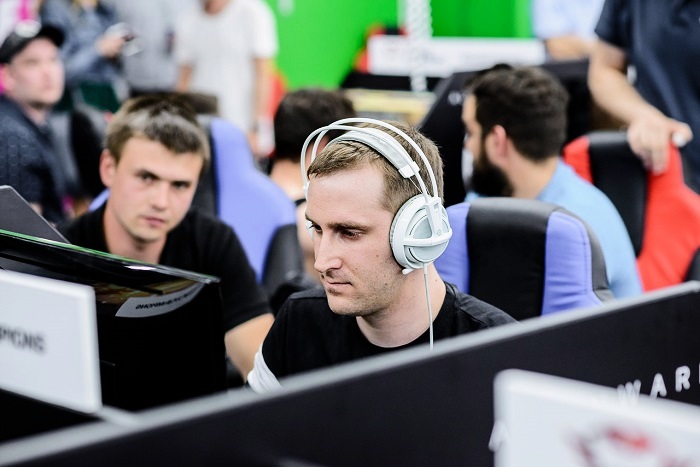 Do you know, by any chance, how the seeding will be done? Secretly or during meeting with players?
agent
: No idea. I imagine there will be a stream, like the one prior to QuakeCon, where they will pull the papers.
How was the communication with orgs this time? Did they lose your documents again?
agent
: That was a madhouse
(laughs)
Madhouse, again? Just like QuakeCon?
agent
: Yes... I was talking directly with ZeRo4 on discord. As soon as QuakeCon was over, I immediately wrote to him, asking that they send me the documents (hotel reservation, tickets), so that I can quickly apply for visa, stop worrying about it and focus on practicing. So, during these two months they didn't send me anything. Every day during these 2 months ZeRo4 has fed me promises, then he grew tired of repeating the same thing. After that, he said: "You don't understand English very well, it's difficult for me to communicate with you. Do you know someone who speaks English?". Polosatiy volunteered to help. He is interested in Quake right now, he's streaming and will fly with us to DreamHack to make a report.
Then, for the whole month, ZeRo4 was telling Roman the same thing as me. I don't understand who works there and what they do. Why is it so hard to send me these papers (invitation, hotel reservation).
Two weeks before the tournament, they finally sent me the whole document package. Since it was my first time applying for visa, I had to travel to Moscow. I went there to file the documents. And they tell me that the dates are mismatched on the documents orgs sent me. I didn't even look at them. Girl that was handling my documents asked me, how am I supposed to file them, if the dates are different? Invitation has one date, hotel reservation and plane tickets have another. In other words, where will I be living for the whole day if the invitation has one date and hotel reservation has another? I was lucky that this girl was adequate and quite funny. In the end, she made the hotel reservation for me by herself, so that everything checks out and can be applied properly. So I didn't have to wait for 3 months for these documents from orgs. They have mixed everything up. Same situation as in QuakeCon, when they sent me an invitation with my second name misspelled (Malorov). They just couldn't write it down correctly from my passport photo.
So it wasn't just a tale with "Malorov"?
agent
: No, it's not a tale
(laughs)
, that's how it happened.
At least 6 CIS players will be attending DreamHack. Do you know anything about evil? There was an info that he will be playing in BYOC qualification.
agent
: Don't know for sure about evil. Right now he is looking for the hotel. Every hotel is fully booked, many people are attending. Sergey wants to subrent with someone. We would take him in, but our room is for 2 people only. If I was living alone I'd take him in, otherwise we'd be sleeping like Tajiks.
Final question, are you planning on testing Swedish beer in Jonkoping?
agent
: Of course, before the tournament it's a must
(laughs)
. After the championship too, of course.
November 26, 2017
Source
:
goodgame.ru