Translation of gameinside.ua's
interview
with Anton "
Cooller
" Singov, conducted after
Italian Esports Open 2017
.
---
After the conclusion of Italian Esports Open 2017, gameInside.ua has contacted Natus Vincere player, a Quake world legend, Anton "Cooller" Singov. Homeland cybersport veteran has told our portal about Italian tournament and shared his view on the development of
Quake Champions
as a cybersport discipline. During the interview CoollerZ said that, despite low placement, he is satisfied with his performance.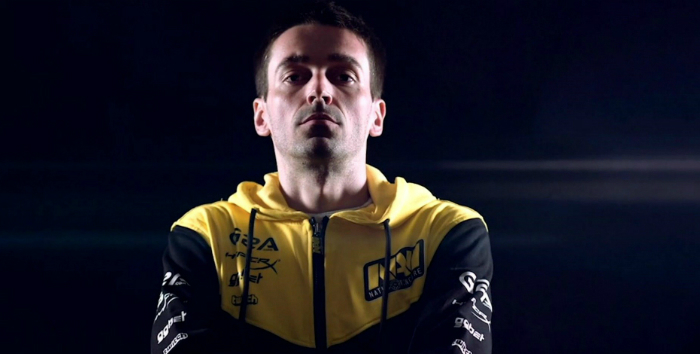 Recently you have visited Italy to attend Italian Esports Open 2017 tournament, where you shared 7-8th place with Cypher. How do you rate your performance?
Cooller
: Well, the numbers say my performance was poor, but in terms of the game it was quite normal.
What is the reason for "bad numbers", then, if the performance itself is fine?
Cooller
: Because I had strong rivals, get it? Imagine, say, Football World Cup, Champions League with group stage and Real Madrid, Barcelona, Juventus and Atletico playing in the same group.
Well, after all, you have lost your advancement from group to k1llsen, who then proceeded to win the tournament...
Cooller
: Actually, at first I have won 2:0, but then during replays we had a very close game with 2:1 per maps and 3:2 score per rounds. Considering his final placement, I can equate myself to about the same level.
So what went wrong during these "overtimes" - you got unlucky or was there something else?
Cooller
: No, I can't say it was accidental. Very recently they released a patch, a very specific one, which, let's just say, doesn't suit my style.
Secondly, I couldn't adapt to this patch during quite short period of time. Thing is, the changes developers made to the game have completely changed the way you must build up your game, and the moments that allowed me to win before have absolutely no weight in game. Right now, completely different things decide the outcome, so I couldn't fully adapt in time and my game was far from how I can really play.
So, how did you like the tournament overall?
Cooller
: Overall, a good tourney. Can't say I am astonished or something, but no negativity either. I have some small complaints, but also there's lots of good things I don't want to talk about. Italian Esports Open itself is very unique, the tournament was in the church! Meaning that as a church, the building was closed, so organisators used the place as a site for competition.
It looks very unusual, there's various accessories that make a certain entourage inside. On the other hand, it's all the same: seats and stage.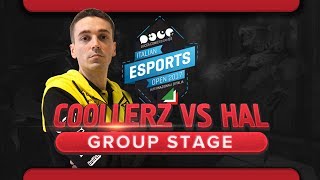 There are quite many tournaments popping up for Quake Champions. Do you like what's going on with the pro scene? Do you have a feeling of progress?
Cooller
: I think that for any player tournaments and cybersport events are 100% useful, the more tournaments - the better, because that's both money and the opportunity to expose yourself, roughly speaking...
And it's easier to maintain shape during the season?
Cooller
: Yes, also this. So the more tournaments, the better. And of course, I like it a lot more than before Quake Champions release.
How is the game itself right now? Is it still rough, are the developers on the right track? Is there any dialogue between you and developers?
Cooller
: Considering the fact that the game is still in beta stage, you can't strongly criticize anything, developers are continually finalizing it. Perhaps, they themselves are trying to discover bugs in game and fix them. Right now I am satisfied with everything, I understand that a lot will be fixed. We'll just have to wait.
As for interaction with players, developers are not communicating with me personally. Maybe they are waiting for us, players, to take the initiative, I don't know. Occasionally I talk with Zero4, we may discuss certain moments, but once again, he is not in charge of the game development.
During group stage you lost to clawz. Is he your "cryptonite"?
Cooller
: He is just an uncomfortable rival for me. It just so happens that his playstyle doesn't suit me, I am uncomfortable fighting versus him. Same can be said about clawz and k1llsen: it's easy for k1llsen to play versus Nikita, it happens.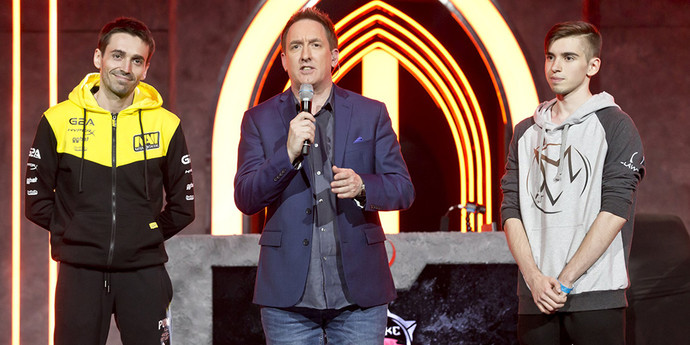 Speaking of other players, say a couple of words about Cypher. It was his first international tournament in a long time. Did that play an evil joke with him?
Cooller
: You definitely can't cross it off the board. I think that in any case, if you don't travel anywhere for a long time, you become disaccustomed. Mind and body, everything is unaccustomed to the tournament atmosphere and the emotions running high, player feels like a fish out of water. I think all of it definitely took its tall on him. Perhaps he simply forgot how to play official games, they are very different from practice ones.
Why? Don't you give it 100% during practice?
Cooller
: No, it's just that people play "officials" more thoughtfully and carefully, and you have to adjust to it. Perhaps, at certain moments you can't play as in practice, because you have a responsibility for your organization and you don't risk where you should. But, of course, better ask Cypher himself.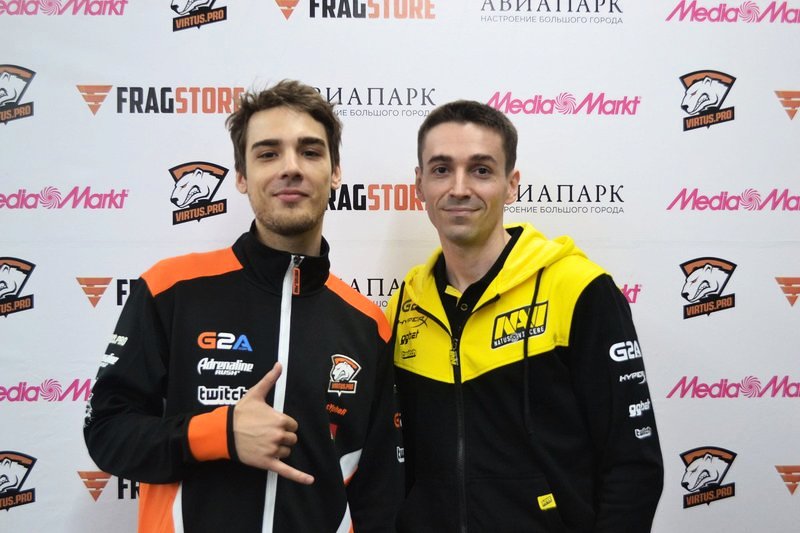 Cypher and Cooller at MediaMarkt tournament
There's a big DreamHack Winter tournament ahead. Are you going to change your practicing approach? How will you prepare?
Cooller
: Perhaps, I will dedicate even more time to practicing, I don't think I will be changing anything, but there are some things I need to work out in the first place. Considering the patch, that is.
it's not the first time the patch in Quake Champions is released shortly before tournaments or qualifications. Last time it happened before regionals for Quake World Championship, when they nerfed Clutch. How much does that affect the performance, does it turn things upside down?
Cooller
: Yes, exactly.
Ok, let me rephrase the question. How much time do you need to adapt to the changes?
Cooller
: 10 days, players must have at least 2 weeks prior to tournament, otherwise all your workings and practicing are in vain.
Speaking of meta, which champion right now is "imba", in your opinion?
Cooller
: I think Doom with his double jump. He has a "broken" hitbox, the area in which a champion model takes damage. Roughly speaking, you are aiming at the champion but the damage doesn't go through. Same applies to the rocket splash damage, so when you shoot at the wall near the champion, it doesn't deal the damage that it should.
Our interview has come to an end, what would you like to say in the end?
Cooller
: Thanks to all fans and my team Natus Vincere for support.
November 12, 2017
Source
:
gameinside.ua