For our fifth volume of Interview Series I'm pleased to introduce Cassidy '
flair
' Hoffman, from team
1-800.READYUP
.
Firstly, tell us a bit about your current self (name, age, location, hobbies, interests, etc...):
My name is Cassidy Hoffman, I am 29 years old, and live in Arizona. I enjoy playing Quake, fighting games, and old school RPGs. I also like watching RTS games, but I'm terrible at them! Aside from playing video games I also enjoy drawing and creating digital art.
How do you feel just a few days before QuakeCon 2015 and what are your thoughts on the event and the format used?
I'm excited to be going, but I do fear that my team is one of the least prepared. Not only do we have a player who we cannot practice with due to being an ocean apart, but the team was created by a group of players who simply wanted to compete at LAN. That said I know we are all still going to give it our all, and there is a bit of a silver lining here. Since we don't expect to win the triathlon there is very little pressure placed upon our chosen duel player. This means evil can concentrate 100% on duel, and I'm happy for that.

Like many Quake fans I initially thought the format was a terrible idea, and that we were getting robbed of potential games. However after a closer look this years LAN looks to be one of the most ambitious QuakeCon formats to date, and it has drawn in a huge number of players from all around the globe. The only downside to the format is the way duel works. Even though a team is able to use multiple players for duel there are so many teams with multiple duelers that I would like to see, but I doubt we will. I still think the fact we get three game modes is really cool.
What are your prediction in the three game modes being featured?
TDM: I have to go with Meltdown here. They have proven themselves both historically and recently. Teams that I feel will be able to give Meltdown good games in TDM include Averagers and BREAK. Averagers has been putting in a ton of work lately, and I know they are going to this LAN to win. I would like to see Cypher's team iG perform well, but I feel the team suffers from a bit of all-star syndrome. You can't just put a bunch of big names onto a team and expect results. A team that I have recently had to take off the list of first place contenders is 102. I would love to be proven wrong and see 102 wreck face at LAN though. Afterall two of my favorite players ( Latrommi and pavel) are on the roster.

CTF: Americans are typically the favorites in CTF, but this is a difficult mode to predict since we don't get to see NA teams play against EU teams on a regular basis. If I had to pick a single team I'd say that BREAK looks incredibly strong and will probably win this mode in overall points.

DUEL: The hardest of the three to call. Averagers have a few very competent duelers in fazz, spart1e, and dem0n. Despite all the practice these three have been getting in I'm not convinced any of them can take out Cypher, and I begrudgingly have to pick the Belarusian as my pick for duel champion. I say begrudgingly because I obviously want my teammate evil to win the duel game mode, but I'm also not ignorant to the fact that historically evil does not perform the same on LAN.

Overall: I have considered Meltdown the favourites to win the triathlon ever since the the event was announced and the teams started to form. They may not be able to take first place in duel, but I feel they have the best shot to take the triathlon in overall points.

Of course ... this is assuming my team doesn't win everything! ;)
Apart from participating, what are the things you looking forward to do while being at QuakeCon?
I have attended LANs in the past but this will be my first QuakeCon. It is always a lot of fun to put faces to the names of people you've met online, and I hope to do just that at QuakeCon 2015. I wouldn't mind guest casting a match or two as well.
What made you start casting and covering quake games? How it all started?
I started casting and covering Quake because of the North American Duel Cup. Originally my plan was to simply act as an organizer and admin for the monthly events, and enlist the help of the existing streamers and casters. The first event was held in September 2014 and after months of being unable to find a streamer I quickly realized the only way to guarantee coverage of these events was to do it myself. However my current computer was unable to stream at a quality I felt was acceptable so I was extremely fortunate to get help from tastyspleen.tv and Jehar with the first North American Duel Cup. I would also receive help from the players Inspectre and ZorakWar with the October and November events. I am extremely grateful to these people for providing coverage while I built a computer able to stream at 720p60 quality. I would complete the build late December 2014 and I have been admining, casting, and streaming the North American Duel Cups ever since. I suppose you could say it is a fluke that I ended up as a caster, but I look forward to covering more Quake and whatever else the future holds.
Did you have anyone to look up to in terms of playing and covering Quake Live events?
I am very new to the Quake scene overall. My first Quake game was Quake Live in the summer of 2012. I'd say it took a good year before I was able to call myself an average player. Coming from other Arena FPS games I quickly grew tired of clan arena and began dueling. I would have liked to play TDM more, but being a North American TDM player is rough. I'd say my second year of being a Quake player was when I started to watch competitive games. Being an avid TDM fan I was naturally drawn towards the casting provided by LevelUpTV's Disrepute and Vor. I was entranced by every EU Clan Base and Nation Cup VOD I found. This is when I started to follow players like noctis, Latrommi, Silencep, Juvenile, winz, and so many others. However I was a bit late to the TDM party. Aside from a few random pickup games in the evening North American TDM in Quake Live was already considered to be a thing of the past, and even the European scene had started to scatter. I started to play and watch more duels as a result.

I had always enjoyed watching twitch.tv streams featuring high level gaming with commentary. I think the first events I really got into on twitch were from StarCraft 2. I watched quite a bit of GSL with Tasteless and Artosis, but I have always been terrible at RTS games! It was a real treat when I found out about the Weekly FACEIT Cups. The old Sunday Cups from FACEIT were something I looked forward too every weekend. Despite all the streams I had watched over the years I didn't draw any inspiration from the experience when I started to do casting of my own. Looking back this was a horrible mistake as my early casting was pretty bad! I got side tracked a lot and would miss key moments of the game. Go off topic far too long, and try to make stupid jokes. I'm still a bit shocked I managed to keep as many viewers as I have while being such an idiot on stream. Haha! However I am quite happy with my recent casting. The last few months I have been trying my best to focus more during games and I am finally starting to make content I can be proud of.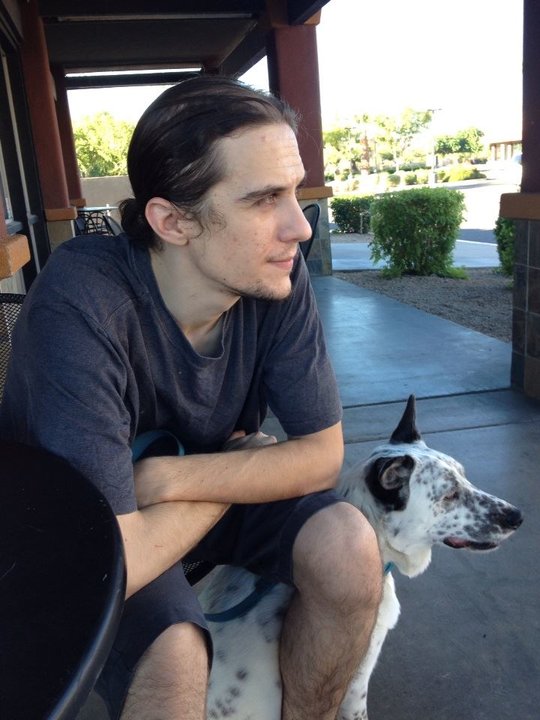 flair with doge
With quite a number of new fps games coming up (UT4, Overwatch, Dirty Bomb, Doom, Reflex, Diabotical) have you had a chance to look at them yet and if so, what are your thoughts on them? Do you plan to switch to a new game once it is released?
UT4: Still lacking the charm of UT2k3 and 2k4, but I have enjoyed this version of Unreal Tournament a lot more than UT3. I still feel like epic is trying to sell a game engine rather than a new UT, but I'm still hopeful for this game.

Dirty Bomb: Fun game that suffers from two things. Firstly the grinding to unlock classes is ridiculous, and I feel limits both casual and hardcore players from jumping in and enjoying the full potential of the game. Secondly the full potential and beauty of this game is lost during casual play. In my opnion competitive play in Dirty Bomb can only be achieved with 5v5 objective matches. As a former TF2 player I fear this game may follow a similar pattern, and hardcore matches (think sponsors and money) will be few and far between.

Reflex: I've enjoyed the tournaments I've seen so far, but there is a real lack of players. The developers are continuously pumping out content however so I'll keep my eye on this one.

The other games in this list are unavailable to the public at the time of writing of this. I expect Overwatch to be extremely successful since Blizzard is making it, but like many Quake players I have doubts about how competitive and gimmicky the game will be. Diabotical has changed and been under development for so long I admit I stopped following it. 2GD might release something though and my interest in the title will be reborn. It's hard for me to say I will switch to a new game since I am so new to Quake compared to a lot of players, but I'm not the type of player to follow the masses or play a game I don't enjoy though.
You mentioned once that UT2k4 was one of the best, if not the best, fps games ever. Could you elaborate what made it so enjoyable for you at that time?
I think a lot of my love for Unreal Tournament 2004 comes from the fact that it was the first online multiplayer FPS I really got into. I played UT from 2000 until 2007, and despite "missing" the golden days of Quake I wouldn't trade my experiences in UT2k4 for anything.The best FPS ever? Those are some big words! I do think it has the best soundtrack and weapons. Everything about the weapons in UT2k4 was just so satisfying. Long range grenade pops, double shock combos, primary flak to secondary mid-airs, multi-kill bio blasts, double damage team link gun kills, and so much more. I really think the only weapon that quake does better is the rocket launcher. I will also give quake the edge in overall physics. Unreal Tournament was my first love in FPS. It will always have a place in my heart.
Favourite Quake 3/Quake Live frag/defrag movie?
Just one!? There is no way I can name a single movie. That said I watched and enjoyed movies like "Annihilation" and "Tricking iT 2" years before I would ever play a single game of Quake. Once I started playing Quake late 2012 I would find gems like "Memorial 3", "Even More Frags", and "moopoint". My list of favorite frag movies is quite long, but I do have a favourite creator. I think wntt's work is beautiful!
Any last statements or shoutouts to make?
I'd like to thank everyone who has supported flairtv, duelcup, the North American Duel Cups and everyone who donated towards my plane ticket for QuakeCon. You're all amazing! Big shoutout to the haters as well. Without you I would have never realized what I'm doing wrong.
Thank you for Quakeing!
Thank you very much for the interview, flair! Best of luck in your trip to QuakeCon 2015 :7 hfhf