It's been a long time coming friends, and I'm happy to announce to you
The Promode League
. This will be a multi-week, multi-stage, 2v2 league, consisting of 16 teams split across two conferences, and four divisions. The tournament will officially start on
April 29, 2017
, with an anticipated end date of
May 28, 2017
. We will have an initial
prize-pool
of 110 CAD, with people open to sending donations.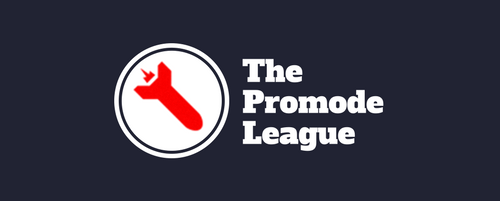 Our
map pool
will consist of:
Left Behind
,
Sanctum
,
The Hot Place
. You can download the map pack
here
.
In an attempt to encourage teams to play their games, even if they are not the strongest or the most experienced, we will employ a unique point system which will award teams
points for each map
won, and lost. Every map will award the winning team three points, the losing team one point, with forfeits awarding zero points. Teams will play all three maps in the regular season, and we will move to a "best of 3" format for the playoffs. The top two teams of every group will advance to the play offs. Unfortunately this format is not supported by websites such as
challonge
or
Toornament
, and as such we will be
using PlusForward to track results and standings
. You will be able to follow all the details in the
tournament hub
.
I think we have an experienced team of admins and a solid strategy to be successful. Over the course of the next few weeks you can anticipate on receiving frequent content relating to the tourament. We will do our best to try and stream and cast every possible game.
xero
nekon
gaiia
Kimi
Magikarp
miles
When I initially posted the
feeler thread
, I did not anticipate on actually receiving 16 entries prior to this announcement. But it happened. All 16 slots have been
filled
and you find the
team list here
. We have opened a
waiting list
for teams who wish to be considered in the event that a registered drops out. If we get enough teams join the waiting list, I would be open to the idea of
discussing
another group.
Final Groups & Schedule
will be posted on April 25, 2017.
the messys -- messiah (c), messik, ezormer.
Haxs n' Skillz -- catf00d (c), ILIHIO, mardy
booftroopers -- Scorch (c), chea
We're hoping that this is fun, and successful. We'll need everyone's support, but I think we can do it! #playmorepromode :)
Links
:

League Website
,

CPMA Discord Server
,

Donate
Streams
:

TBA