In our fourth volume of interview series, I had a chance to talk to Mikhail '
421
' Lozhkin, from team
ROCCAT.102
, who was kind enough to answer some questions I posed to him.
Firstly, tell us a bit about your current self (name, age, location, hobbies, interests, etc...):
Hi, my name is Mikhail and I'm currently living in Nizhny Novgorod, Russia. I had previously worked as a cook, but at this moment I am working and studying as a designer-producer in the typography field. My interests include learning, the Russian language, schemes, cooking, and rare «on-point» talks...
How do you feel with one week until QuakeCon 2015? What are your thoughts regarding the event, and the event format?
The format has rattled the nerves of most of the players in the scene, but more importantly it has helped unite the community. Quite suitable.
How is your preparation, and your team's preparation going so far? How would you rate your chances to win the event? Have you watched any of the practice streams broadcast by the other teams?
It seems like both questions are addressed to my team as a whole – therefore, I'll refrain from answering.
Tell us a bit about your history with Quake. In what year you did you start playing, and when did you realize you liked it? What made you stick with it, and what do you miss about old days?
First time I saw Quake was around 1997, and very soon after that I started to play mainly in it. I realized that I liked it around 2011, and what kept me hanging around were the personal, small scope connections that I had made. I don't think I miss anything from past days.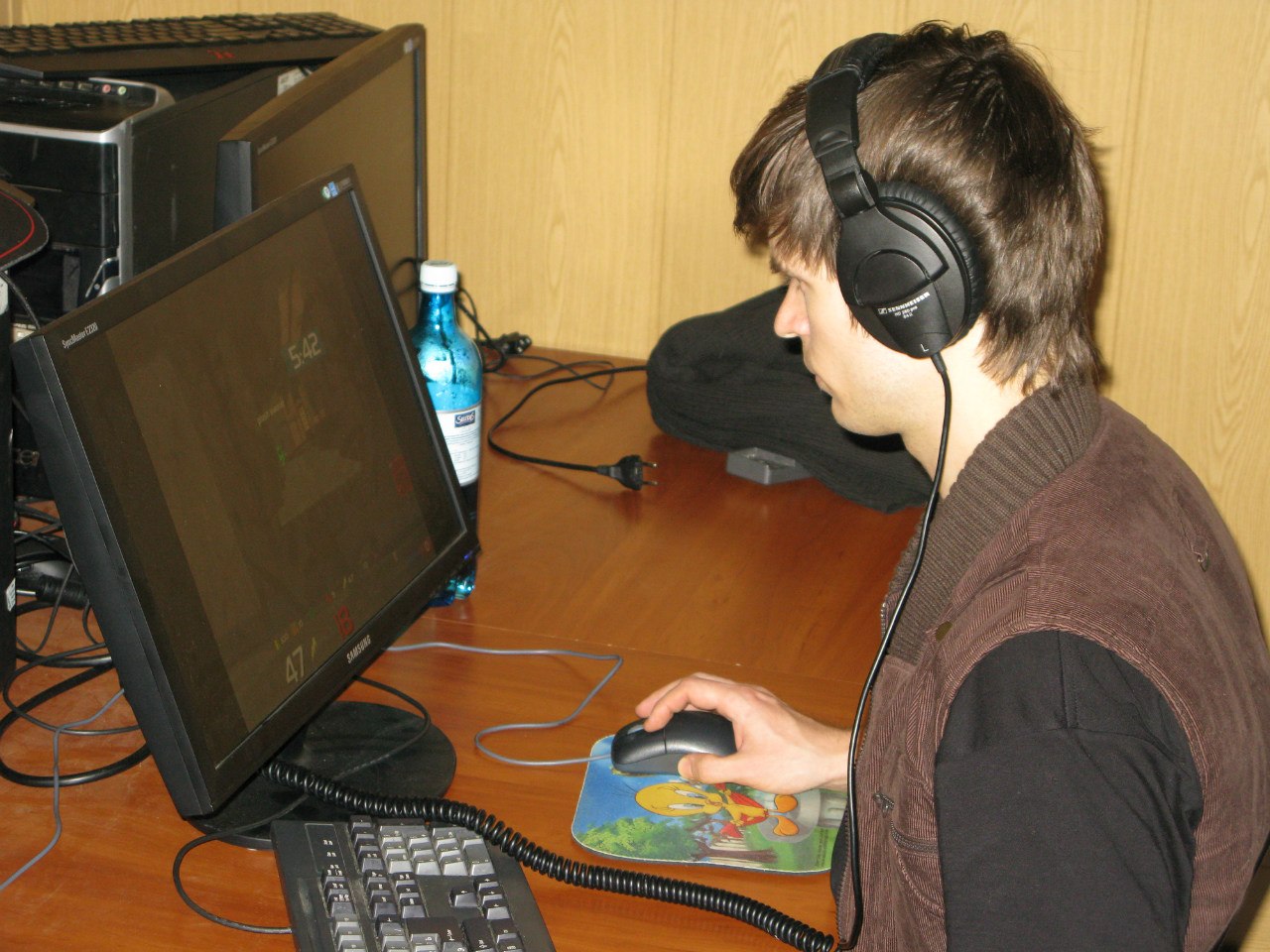 I still remember after the ASUS Summer Cup, in 2003, my friends and I were pleasantly surprised by your performance in the final. You had that kind of brash, and efficient play-style that was entertaining at the same time. Did you try to continue your path as a dueller afterwards? Did you have anyone you looked up to in Quake?
In the couple of weeks after that tournament, Moscow was planning to host World Cyber Games Russian preliminaries. There was no qualifiers for Quake, but there was regional competition for Unreal Tournament 2003, which I won among all arrived Unreal players, and received an invitation to go to Moscow for the main qualifiers. That was important because I had no money to cover all expenses of going to Moscow on my own, however, at that time I decided to not play games, and stopped eventually for almost nine years. I had no idols or people to look up to, but I greatly respected players like: PELE (Roman Tatarionov), Death (Alexey Alexeev), Bishop (from b100, Ekaterinburg), and Demon (from Voronezh).
In TDM you are widely known for your extraordinary play-style (movement and dodging), as well as your rocket launcher, especially on LAN. Have you always focused on this way of playing, or is it something you developed in the last couple of years?
I guess not widely known, but just there is an opinion of sorts by some people. I'll try to answer the question as best I can: when forming and playing in a team, I often chose to be surrounded by medium-skilled players, fresh to Quake, trying to implant in them the idea that they can frag ANYONE. I give up rational, and understandable positions for them – that way they hone their skills so they will be motivated to keep playing the game. It's a kind of a «bait» method, to keep them away from duels, and DOTA, or something. So in the end I left myself barely understandable positions, which demanded me to act «differently» upon them, and thus force me to learn «different» ways to play. The important part is that it's all was very compatible with my character.
Could you describe your teammates in a few words, and what roles they play in your team?
Jack, Nup, Drei.
Pavel – plate of a good old borsch.
Sanya (Alexander) – hot'n'sour vegetable salad with shrimps.
Anton – cup of strong espresso.
Favourite book, band, movie?
«100 Russian Punches In The Head» is an interesting read.
As for music, I like Aquarium, John Frusciante, George Harrison, Krishna Das, Madness, Eels and Sinead O'Connor.
What is your favourite Quake 3/Quake Live frag, or defrag movie?
Moo – worthwhile movie.
Thank you for the interview, 421! Best of luck in your trip to QuakeCon 2015 :) hfhf