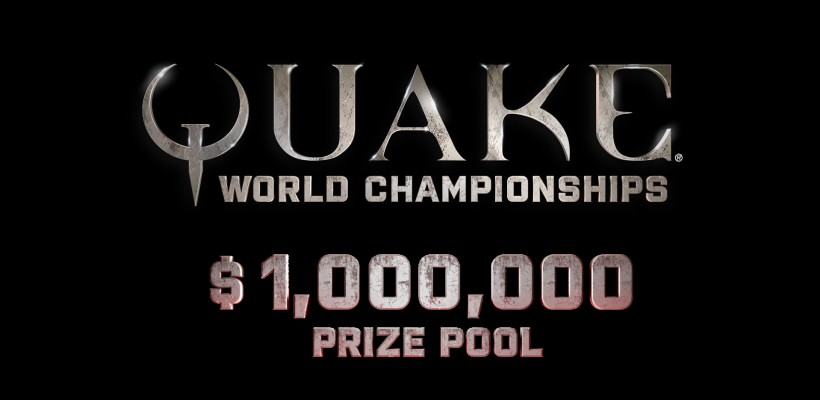 In cooperation with
id Software
and
Bethesda
,
ESL
is excited to be a part of the resurgence of Quake eSports. As one of the original eSports titles, the newly released
Quake Champions
will revitalize competition for the classic gothic-style first person shooter with the
$1,000,000
Quake World Champions.
Duel (1v1)
and
Sacrifice (4v4)
competitions will kick off this June and culminate in a live Finals at
QuakeCon
from August 24-27, 2017 in
Dallas, Texas
.
Quake World Championships
Online qualifiers for the Quake World Championships begin in just a few weeks for competitors worldwide. After battling through qualifiers this June and Regional Finals in August, eight Sacrifice teams and 24 Duel players will travel to the Finals event at QuakeCon 2017. Eight additional Duel players will be selected from the QuakeCon BYOC Qualifier.
Players in Russia and Asia will play in EU qualifiers, players in the Americas and Australia will play in NA qualifiers. Competitors should register by visiting
https://play.eslgaming.com/quake/.
Complete rules and eligibility requirements can be found online.
The full schedule for the Quake World Championships is as follows:
Online Qualifiers for Duel Competitors:
Duel Qualifier #1
Duel Qualifier #2
Duel Qualifier #3
Duel Qualifier #4
Online Qualifiers for 4v4 Sacrifice:
Regional Finals - Duel:
EU Regionals (Online): August 5
NA Regionals (Online): August 5
Regional Finals - Sacrifice:
EU Regionals (Leicester, UK): August 6
NA Regionals (Burbank, CA): August 6
Finals (QuakeCon, Dallas Texas):
BYOC Duel Qualifying Tournament: August 24
Finals: August 24-26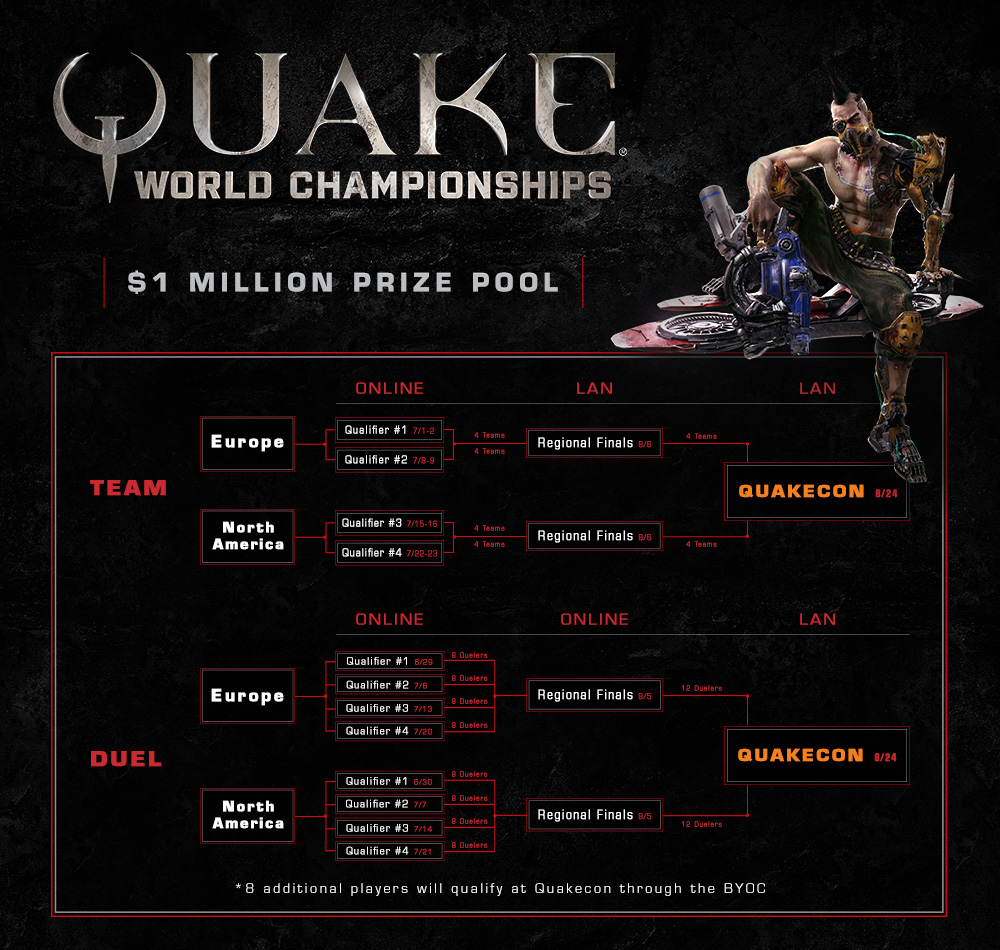 Source
:
ESL