Friday 16th of December will see the first matches of the
Overwatch IEM Gyeonggi Invitational
.
The prize pool will be a total of 100,000 USD and will be broken down as follows:
1st place: 50,000 USD
2nd place: 20,000 USD
3rd/4th place: 10,000 USD
5th-6th place: 5,000 USD
Here are the six teams were invited for the competition:
Note: The World rankings are home-made and include a fair share of approximations, just like any rankings.
They were seeded into a Single Brackets according to their performances during the
Atlantic Showdown
and
APEX Season 1
.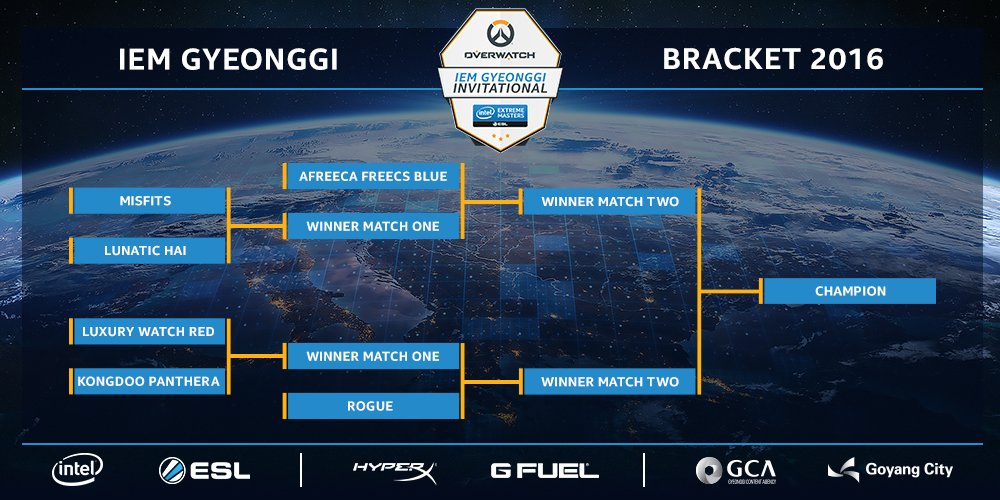 The matches will be played as following:
Of course, the show will be broadcasted on the
IEM Live Portal
and on
ESL Overwatch's Twitch
.