Wednesday 7th December should have seen the first matches of the
MGA 2016 Championship
.
Four teams are currently attending this event, three of them qualified through online tournaments and one invited by MSi (
Rise Nation
from North America,
Ninjas in Pyjamas
from Europe,
Kongdoo Panthera
from Asia and
FNATIC
as MSi sponsored team).
On the paper, this tournament seemed really exciting with bo5 and bo7 matches over a Double Brackets with top teams and a nice casting team!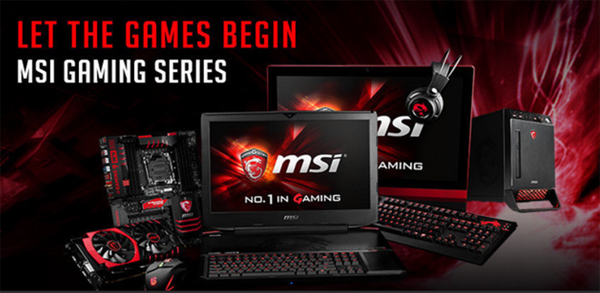 But it turned out the day-before preparation has brought many problems. Players
reported major problems
on Reddit and on more private places. The MSi laptops used were different models, some of them with performance problems, and the network experienced some serious lags. Nobody was ever able to fix these technical problems during the day.
The cherry on the top of the cake: the production went silent about the problems and observed a zero-communication policy until the first day was finally announced canceled. See you tomorrow everyone!
The stream finally announced that the format of the competition was altered in order to fit all the matches during the last day. Most of the matches would be played as bo3 after this point.
After such a start, the rest couldn't be any worse.
Today, second and last day for this tournament, the stream went live at the right time and everything seemed fine. The
first match
began and the first map was played until the end.
Then the troubles started: The match was put on hold, for more than one hour. No reason were given, but it all pointed to the network still experiencing lags.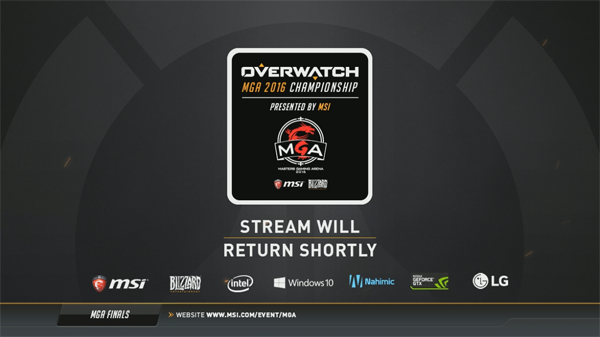 Capture of the stream at 17 GMT, 7th December
It's now very unlikely the competition will be able to keep the same Double Brackets format, unless the event is pushed into night time.
Good luck to all the spectators, casters and players attending the event.
First update (6:30pm GMT)
:

Second update (7:30pm GMT)
: Everything still is on hold 3 hours after the first map of the first match. The spectators tickets were refunded by
Gfinity
.
Third update (8pm GMT)
: The event is now "postponed" to the next year, even though nothing was announced and the stream still is runnning. Given the professionalism of the production so far, it could possibly translate to "Let's sweep the dirt under the carpet and dodge paying any prize money". To be continued...
Fourth update (10pm GMT)
:
Gfinity's Statement on the Rescheduling of MSI MGA Overwatch Tournament
.