Crickers Lad
is a new Promode movie by Profanum. Featuring some dizzying frags, clean editing, and a touch of humor, this movie should have you spilling your Dr. Pepper all over your keyboard.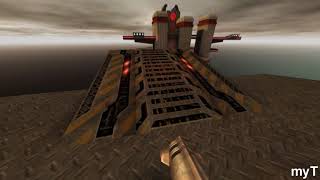 Profanum
dogtime
Dorinos
izalith
JS3
slitwrists
Stormpegy
ultra
myT
ZTK
Glenn Hughes -- Burn
Deep Purple -- Gettin Tighter
Deep Purple -- Mistreated
The CPMA team old and new.
myT for his tools and general wizadry/advice.
The lads in OAFPS.
QHAT for the servers.
ZTK for the cups and keeping it loopy.
Bevdog for the CPM wallpaper in the opening sequence.
ZTK for his draft and df for refining the VB/Promode ending image.
Whiskey & Beer.
Links:

playmorepromode