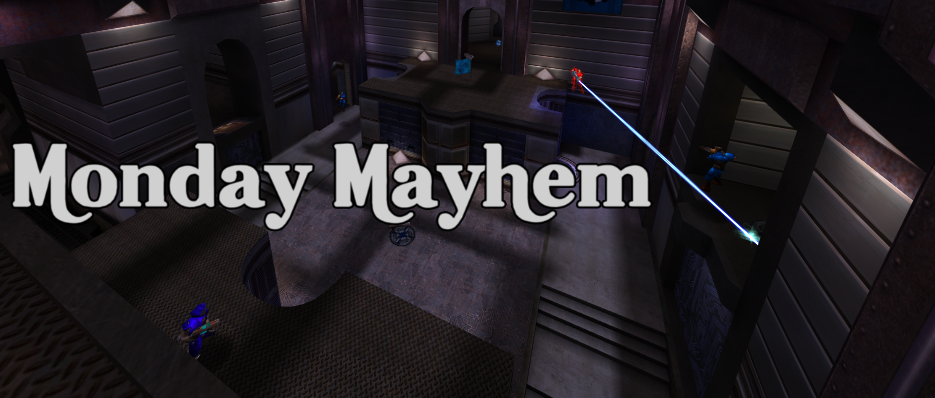 Beginning
Monday, April 10
, the CPMA community will begin hosting
Map Mayhem Nights
. These nights will include pickup games which will be played on
new and commonly underplayed maps
. The mayhem will begin at
8:30PM CST/9:30PM EDT
, and will go on for as long as everyone wants to continue. The games will be played on vixterra's Chicago and New York servers. Anyone is welcome to participate in the fun by playing, or by submitting your maps to be played.
To Participate
in these events, you must:
Join the CPMA Discord Server.
Download the map(s) that are to be played the upcoming Monday.
!add MMN (Monday Mayhem Night)
Join the server that is specified.
Show up on time and be ready to frag!
vixterra NYC | 50.116.59.93:27960
vixterra CHI | 45.63.78.66:27970
Assuming all goes to plan, Monday Mayhem will continue to happen each and every Monday, cycling through exciting new and underplayed maps! Each event night will carry the aforementioned format, and will begin at the same time. We encourage everyone to stream the event, though there will be no official stream at this time. If you have any questions or concerns, or are interested in possibly having your map played on Mayhem night, please message miles or xero.